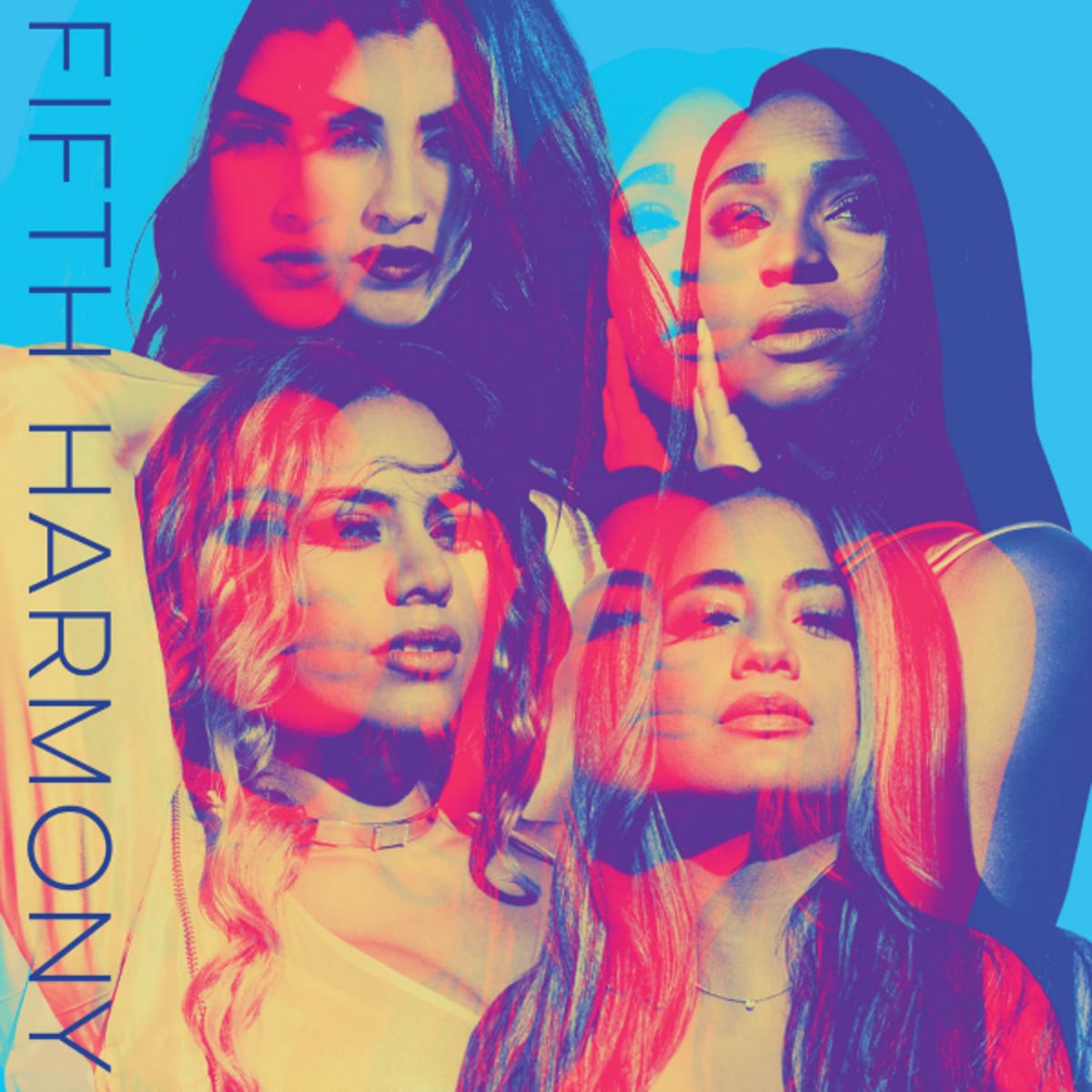 Fifth Harmony's third studio album and first as a quartet comes only 15 months after last year's 7/27. Self-titling their album in an attempt to reclaim identity as a group after the departure of Camila Cabello, Fifth Harmony offers more of the same on this project. Similarly to all of their past projects, the album contains both hits and misses due to the insistence on splitting the album between purely pop tracks and songs which add more of a 90s R&B/hip-hop flair.
The latter has always been their strong suit, and there are quite a few very strong tracks here despite the album's brief runtime. While overall the project feels rushed and is a slight step down from 7/27, Cabello's departure allows for some much-earned time in the spotlight for the remaining vocalists – and all four are still at the top of their game.
There are so many writers on this project I don't even want to begin making sense of the list but they link up with some tried and true producers here. They recruit "Work From Home" producer Ammo for a few more pop tracks, as well as R&B veterans like Tommy Brown and Harmony Samuels. Skrillex appears out of nowhere to throw a trap beat and some woozy synths on "Angel".
The biggest revelation here is that Fifth Harmony seems to be living up to the second part of their name more than usual. The chorus to "Sauced Up" is especially delicious, but overall they throw some harmonies on just about every chorus here which was surprisingly absent from a lot of their past work.
I appreciate how some of the lesser-used members get to own their own verses now, all of them are pretty spectacular vocally and now it is easier to distinguish between them. Normani especially surprises me here. Her softer-toned alto contrasts well and stands out from the pack. As soon as she dropped into that 2nd verse on "Down" I felt like a new Fifth Harmony was blossoming – where's that voice been before?
"Deliver" and "Lonely Night" see the group hitting their stride in the middle of the album – these are two of their greatest tracks yet. The girls have always had some percussive vocals that pair up best with some harder-hitting beats, and "Deliver" is certainly accommodating to this. Calling on The Stereotypes, they deliver a piano instrumental that provides a great bassline and R&B piano chords. The pre-chorus is one of the greatest musical moments on the album, as the chords start to ascend into the chorus and Dinah Jane sings some bouncy syncopated rhythms. This could be a classic Destiny's Child track.
"Lonely Night" reverses that energy into a takedown of a man's behaviour punctuated by some sassy "bye bye"s. "You look everywhere but my eyes? Bye bye, bye bye" is a great line. This is the kind of song that throws an offhand shot at Cabello.
We get what is perhaps the best musicality on this album as the delivery becomes more rhythmic and adds some great harmonies on the chorus as the stripped-back guitar instrumental allows room for them to shine. Dinah Jane once again attacks at full force on the song's bridge. She lets some of her island flavour creep into her vocals, starts spelling out "LONELY" and angrily declares "this your woman, so get it right".
Outside of the big catchy radio single – which is still unbelievably infectious but doesn't really measure up to "Work From Home" – a lot of the poppier tracks here falter. The lyrics are often pretty weak which is hilarious because there may be more writers on this album than I've ever seen. Basing an entire hook around your "pumps and a bump" on "He Like That" isn't gonna work with me.
It's been a joke on the internet since the release of "Down" that a typical Fifth Harmony chorus basically just repeats the song's title ad nauseam. While it isn't quite that bad, almost all of these songs are underwritten. Luckily, the associated hooks are sometimes catchy enough to carry them. But without the 90s piano to provide more substance behind their huge vocals or the speedier hip-hop delivery that comes so naturally to them, about half of a Fifth Harmony album always feels way too generic and these lyrics don't help in that regard.
You would think that the dance break with the annoyingly squeaky instruments cliché would be getting played out – both on their last album and pop radio in general – but once again it appears on "Messy" and "Make You Mad". Fifth Harmony as a group is so much more energetic and charismatic to be singing campfire songs about love and friendship on a sleepy pop track like "Bridges" – even if I appreciate them taking an all-too-obvious shot at Donald Trump's wall. Still, Fifth Harmony is a group who harnesses the energy of a sassy dismissal like on "Lonely Night" much easier.
Fifth Harmony is more of what I have come to expect, as they prove they are still very effective without Cabello. Despite the more commercial tracks, they still give me enough glimpses of their electrifying energy.
Favourite Tracks: Lonely Night, Deliver, Sauced Up, Down
Least Favourite Track: Make You Mad
Score: 6/10