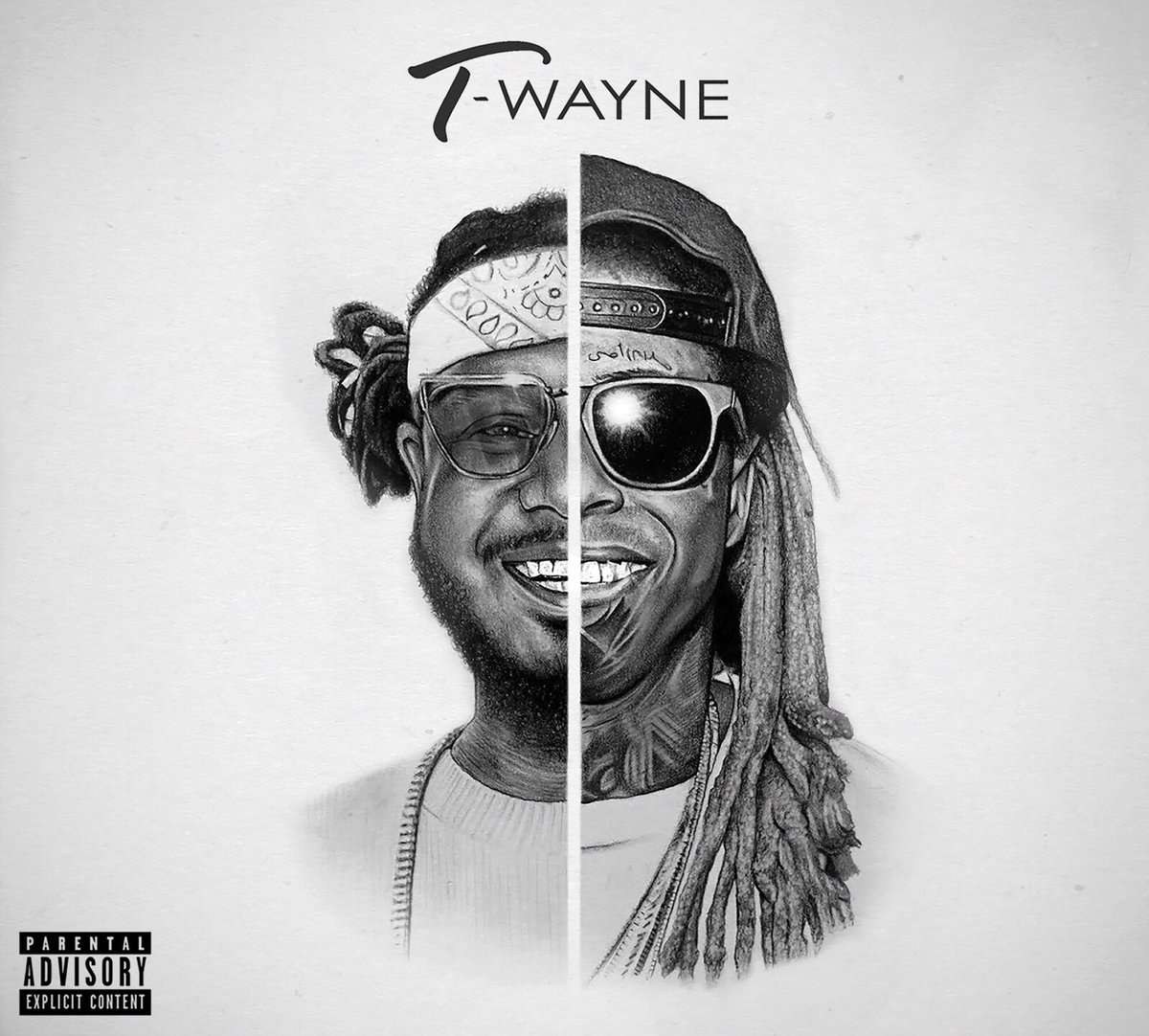 Talk about a blast from the past. This long-rumoured project finally dropped out of the blue after T-Pain reported feeling "spontaneous" on Twitter, bringing to us 8 semi-completed ideas recorded in 2009 that had been sitting on his hard drive this whole time. It feels strange even giving this project a review, seeing as it isn't put together like a typical polished project would be, and it sounds so incredibly dated that it fits nowhere into the musical landscape of today. But as a hip-hop nerd, I have to give this project its due diligence, and hearing Lil Wayne rap like he did on his classic album Tha Carter III again fills me with delight.
There are certainly many aspects to this that might have been better off never seeing the light of day – this came from an era where dumb wordplay and gimmicks dominated hip-hop (looking at you, T-Pain's top hat and Segway), and there are some cheesy and underdeveloped concepts and bars that would never fly today on here. Still, the fact that it exists is pretty incredible.
This is what they used to wear. This is what we're dealing with here.
These tracks come straight from 2009 – these are some hard-hitting and repetitive rap beats that allow the two to go as hard as possible. Full of synth melodies, drum machines and sirens, this is some classic production from producers of the era like Tha Bizness and Bangladesh. Hearing their producer tags again brings back so many memories. The project is split between both artists' brand of punchline rap and Auto-Tuned R&B jams. Although the tracklist opens with "He Rap He Sang", it's never that concrete – hearing a track like "Breathe" where Wayne breaks out more of a sing-songy flow before T-Pain comes in with a rap third verse makes me glad these weren't lost to time.
The camaraderie between the two was always undeniable, it's the reason why "Got Money" and "Can't Believe It" were such big hits and it keeps up here. One thing we never heard on their hits were the two trading rap bars – once T-Pain reached the height of his popularity he didn't rap often. The two are kindred spirits in the antiquated practice of the rap punchline, some of which are hilarious and most of which make you roll your eyes at the sheer audacity they had to say them on a track. The real appeal of this project is hearing some things that would never happen today: "Listen To Me" features a beat which interpolates the Oompa Loompa song and a flawless prime Wayne verse overtop. I dare you not to smile.
This is a time when hip-hop didn't take itself so seriously, and these are two of the guys who always had the most fun with it. Neither artist outshines the other, they both go all-out on the harder rap instrumentals and drift into the same woozy area sonically on the slower R&B tracks.
The thing is, these songs aren't finished. There are places here with too much empty space, and a few of these songs are very short. Some of the ideas still need a bit of tinkering as well – "DAMN DAMN DAMN" sounds like the two goofing around in the studio after recording "Can't Believe It". It extends past 5 minutes and basically features both artists warbling a few "damn"s and "whoa"s with heavy Auto-Tune. They go overboard with the layering at the end and it's pretty unlistenable.
Again, it feels strange reviewing this because it is clear that if more time were put into these tracks, many of them would turn out spectacularly. But as it stands, these are some subpar versions of the kinds of tracks they would put out back in this era, shining brighter today due to the nostalgia factor. Not even that allows it to escape some of its blatant datedness. In a time when hip-hop artists are consistently finding ways to push the boundaries of the genre, expanding it into other musical worlds and many using the intricacies of a well-written rap verse to speak about the state of the world, T-Pain's puns about boomboxes and Mrs. Butterworth don't really cut it anymore. Although – hearing them make references to "Lollipop" and 808s and Heartbreak? That's a lot of fun.
The bottom line is, if you were invested in any way in hip-hop music in the late 2000s, you owe it to yourself to give this a listen. This is a hip-hop museum of sorts, and while it's certainly nothing I would throw on today, it's worth it just to hear Lil Wayne's "Listen To Me" verse. If only he kept that up.
Favourite Tracks: Listen To Me, Heavy Chevy, He Rap He Sang
Least Favourite Track: DAMN DAMN DAMN
Score: 6/10