19-year old Swedish pop artist Zara Larsson enters the global public consciousness in a major way with her sophomore album So Good, in the wake of numerous international successes and her first US hit "Never Forget You". Accompanied by a massive team of some of the best pop writers and producers both local and international, the album certainly offers some dynamic and engaging spins on the typical pop music formula. However, due to its dance leanings it can fall into repetitive characteristics in its song structure. This is more of a compilation of tracks that the biggest names behind the scenes have compiled rather than a Larsson album, serving as a generic voice and failing to offer much of her own personality. Still, the majority of these tracks are very enjoyable and contain unique elements that elevate them over the average pop song.
Larsson gets some big names assisting her here – the 15-track project features production credits from The Monsters & Strangerz (Fifth Harmony, Nick Jonas), Charlie Puth, Stargate (Rihanna, Katy Perry), Clean Bandit and Ed Sheeran collaborator Steve Mac, to name a few. She also receives writing efforts from Puth, Stargate, and two of the biggest pop writing successes in Julia Michaels and Ed Sheeran.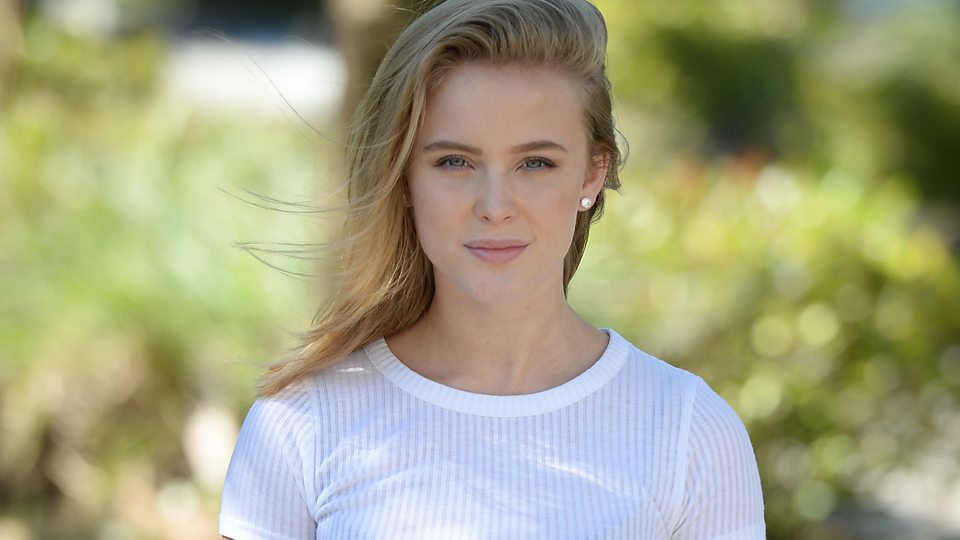 You can really hear Sheeran's penmanship on "Don't Let Me Be Yours", a track that features the only lyrical concept that made me stop to think due to the intelligent delivery of a relatively new situation in pop music – Larsson becomes emotionally attached to a one night stand, hoping that her partner didn't regret it when they wake up the next day and the magic of the night had worn off: "Everybody makes mistakes – don't let me be yours". Same goes for Michaels' brilliantly dark pop lyrics on "One Mississippi". It's a shame that the instrumentation lets both tracks down.
Larsson's voice is certainly serviceable if not incredibly distinct from any vocalist who could jump on an EDM track. Many of these tracks contain engaging dance elements, raising the energy level. The project is more European sounding overall, reminding me of some of the remixes of songs by relatively unknown European DJs that become huge hits here, like Lana Del Rey's "Summertime Sadness". Using synth pianos and rapid fire hi-hats in conjunction with her big choruses, and foregoing the typical drop structure to simply turn up the intensity of the song with the musical elements is a nice feature – "I Would Like" being a great example of this.
"So Good", Puth's song, is a standout track. It is driven by an electronically chopped up piano melody, complete with soaring harmonized vocals that might be the best showcase of Larsson's talents on the album and excellent use of a Ty Dolla $ign feature that brings to mind the contrast he brought to a track like "Work From Home". THere is a great sense of rhythm that runs through most of the album's best tracks – "TG4M" sees Larsson's syncopated vocals (and obscenely catchy melody) interacting with a differently syncopated beat to a surprisingly complex degree.
The lyrics are often a detraction due to less well-known names being frequently present than in production, although I often found myself enjoying tracks with good instrumentation and bad lyrics more than the opposite. A few of these tracks were written by Larsson herself and are simply nothing new or lazily written to fit a theme – "You could be the next female president", she says at one point on empowering track "Make That Money Girl". The second half of the album falls into some uninspired dance music tropes, though the biggest culprit of this might be the now ubiquitous "Never Forget You", a track in which the drop feels like a part of a different song that was tacked on as an obligation.
Tracks that focus more on the instrumental than Larsson's voice become less interesting, while surprising background elements accompanying Larsson's enjoyable vocals are what make some of these tracks live up to the album title. "Sundown", a track featuring dancehall artist Wizkid who nobody had heard of before Drake's smash hit "One Dance", tries and fails to recreate the magic with a too-similar beat.
This is a pop album through and through, and like most middle of the road albums in the genre, contains a select few novel ideas that serve as clear standouts while about half of the tracks fall into mediocrity. Still, at only 19, Larsson has shown some serious potential here and working with the right people going forward could create some great pop music.
Favourite Tracks: TG4M, So Good, Lush Life, Symphony
Least Favourite Track: Never Forget You
Score: 6/10