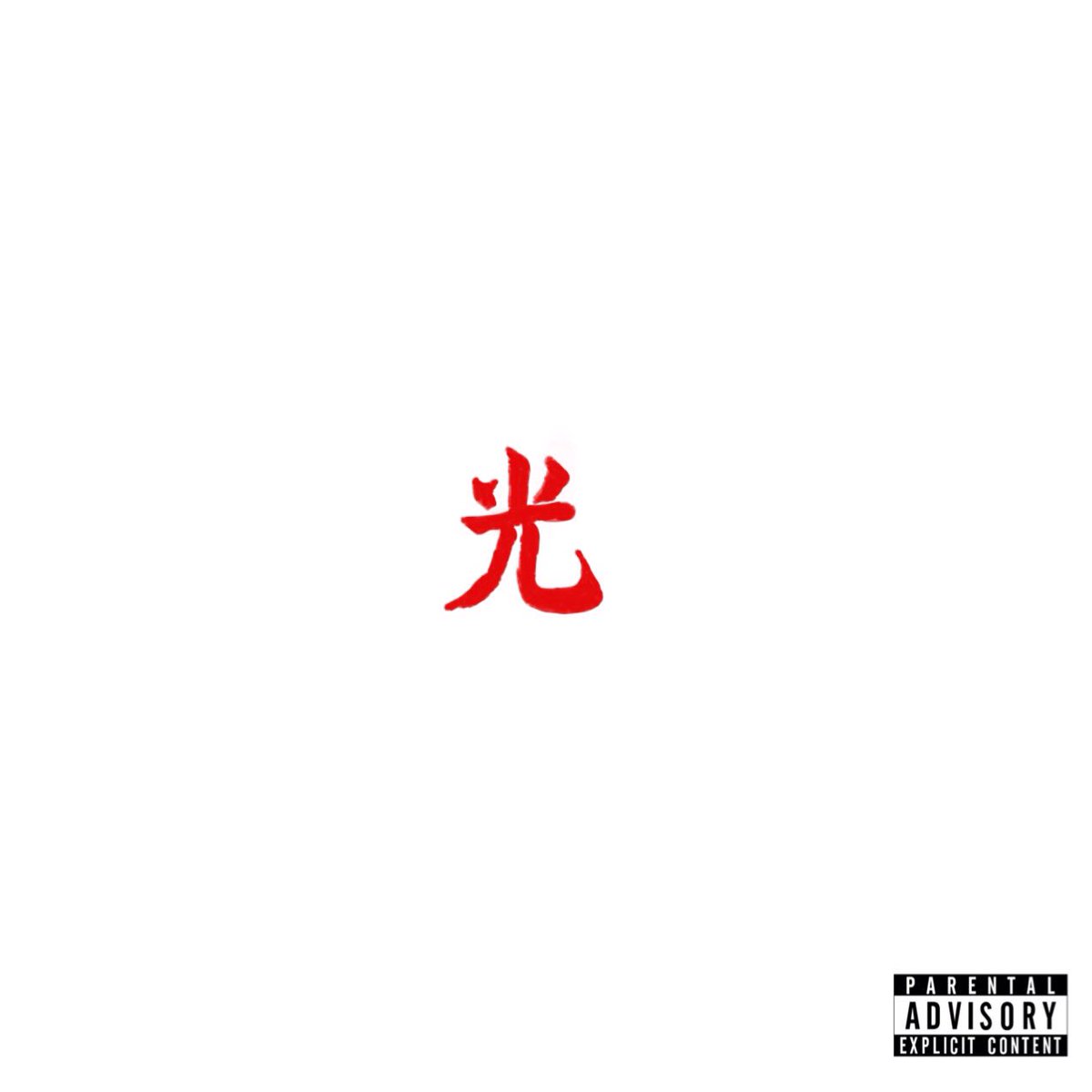 On veteran Chicago rapper Lupe Fiasco's sixth studio album, the constantly swinging pendulum of genres continues its pattern as he reverts to his more radio-friendly ways. He does this with the same inconsistent levels of success as his last foray into this world, 2011's Lasers, which produced smash hit "The Show Goes On". A precursor to the upcoming album DROGAS, DROGAS Light has been referred to by Lupe as a more fun companion to the upcoming album which would fall in line with past projects like the dense and conceptual Tetsuo & Youth. The project certainly offers glimpses of the novel ideas and experimental sounds we have come to expect from Lupe over the years, but the album is much too full of misguided pop tropes and filler to showcase the full range of capabilities we know he possesses.
There are not many well-known features and producers here, but the production certainly stands out as one of the greatest strengths of the album. Individuals like Soundtrakk and Simon Sayz provide some saving graces to Lupe's less inspired writing at times, though not even Soundtrakk's menacing violin instrumental could save "Promise" from that delivery. The collaborators obviously show that the album is as much of a jumbled mishmash as Lupe himself says it is, recorded over many years without a clear creative direction – RondoNumbaNine, who has been serving a 39-year murder sentence since June 2016, is even featured on "City Of The Year".
The more well-known features actually seem out-of-place on their respective tracks, such as tacking on the always just-there Ty Dolla $ign to two tracks, and "Tranquillo", where Rick Ross and Big K.R.I.T. (who characteristically steals the show with his verse, don't get me wrong) clearly didn't hear Lupe's intentions before getting on the song and speak about completely different topics. Other features play more of a role in storytelling and make the most of it, like Gizzle speaking as the fictional rapper Suzie Uzi on "Jump" and Victoria Monet rolling her eyes at the men on strip-club anthem "Kill".
Storytelling is still a strength for Lupe even if the lyrics aren't up to par with what we know him for, "Jump" is a great track in which Suzie Uzi comes to Lupe to learn how to rap and leave her street life behind before the pair hilariously get abducted by aliens – the chopped up shouting vocals and absolutely punishing 808 bass and energetic handclaps makes for a very entertaining backdrop to this madness as well. Lupe is very technically skilled, and the appeal of most of the better tracks here comes from a great beat mixed with his impressive flow like on the intro "Dopamine Lit". We know that Lupe has a lot of talent from his better albums, and there are frequent reminders here that he can do almost anything well if he puts his mind to it – he can even pull off a purely pop-oriented campy song complete with a guitar loop and whistles like "Wild Child" well against all odds.
Lupe is supposed to be a brilliant lyricist but this is basically the same tired pop-rap lines over and over – repetitive songs like "NGL", "Made In The USA", and "City of the Year" all sound like he was aiming for a big hit but all end up with Lupe basically yelling those titles repeatedly as the chorus. It's almost like he was trying to put himself on the level of current radio rap and improve it with his own style, but he doesn't do enough to change it and comes across as a bland imitation. "Promise" is the worst Drake song ever. While many people are blatantly copying the 6 God's style, this one is the most evident. Too often there are pop sensibilities that don't fit with the songs at all.
Multiple songs features choruses ripped straight from terrible radio tracks – what in the world is that chorus on "Pick Up The Phone"? The vocalist, who is perhaps understandably uncredited, actually can't sing at all in addition to the bad pop songwriting. Hearing a strained voice yell "My tears run off your shoes like water from a goose" was not something I could have ever anticipated on a major studio release.
"It's Not Design" and "Wild Child" have these weird disco vibes like they're trying to copy the popular sound of 2008. There are so many questionable decisions on this project I don't really know where to start; honestly in all likelihood these were probably throwaways from DROGAS. The autotuned and obnoxiously pitched-up vocals on "High (Interlude)" are just completely inexcusable (which is unfortunate because the rest of the song is pretty fantastic), and there is absolutely no reason for "Kill" to be over 7 minutes long.
In an unprecedented and very detailed review of his own album posted to Twitter, Lupe gave himself a 7/10. If the artist himself doesn't believe this style generates his best work, it boggles the mind why he continues to revert to it after delivering some great projects. We desperately need smart Lupe to come back, and it is all we can do to hope that these tracks were more along the lines of being cut from DROGAS, rather than signaling what is to come.
Favourite Tracks: Jump, Dopamine Lit (Intro), Wild Child
Least Favourite Track: Law
Score: 4/10