2016 was absolutely stacked with high-profile album releases. Somehow, it seems like everyone who matters managed to drop an album, and here are the best of the best:
Honourable mentions:
A Tribe Called Quest – We Got It From Here … Thank You 4 Your Service
DJ Khaled – Major Key
DJ Snake – Encore
Dragonette – Royal Blues
Fifth Harmony – 7/27
Logic – Bobby Tarantino
Savant – Vybz
Skylar Grey – Natural Causes
Tegan and Sara – Love You To Death
The Weeknd – Starboy
25. Aphex Twin – Cheetah EP

The mysterious EDM producer drops the inaccessibility of his previous work, switching up his style to more closely follow the path of modern techno. 4/4 time is not something normal for Aphex Twin. Still, he imbues his boundless creativity into a few lengthy tracks.
24. Mac Miller – The Divine Feminine

Another case of a complete change in style, Miller isn't making music for parties anymore. The rapper's influence from featured artists Anderson .Paak, Kendrick Lamar and girlfriend Ariana Grande shows here, as he delivers a jazz and soul-influenced project which is much more complex and extravagant.
23. D.R.A.M. – Big Baby D.R.A.M

Look at that cover art. The album sounds just like that. The man can do anything, and the resulting project is a blend of traditional soul music, upbeat hip-hop and humour. D.R.A.M. clearly thinks his deep, silky voice is hilarious, and uses it to make fun of the form at times.
22. Bastille – Wild World

The band expands to stadium status, as they create a balance between staying true to the pulsating synthpop sound that made the band a household name, and expand their influences to continue to innovate as they've done in the past. Frontman Dan Smith's voice is impressive, and buoys many huge singalong choruses.
21. NAO – For All We Know

The rising R&B singer with a unique voice brings the UK sound of electro-funk to the masses with her debut album. In the wake of her work with Disclosure, the production sounds somewhat similar. However, her voice is the true star of the show.
20. Banks – The Altar

Banks turns up the energy on her sophomore album, turning away from her slower ballads to more upbeat and trap-influenced R&B tracks. Her voice, simultaneously breathy and lilting and somewhat menacing, draws us into her dark world and blunt lyrics.
19. Alicia Keys – Here

The veteran presence in the world of R&B shows us that the voice is still there in a major way, but on this project she has something to say. Over production from husband Swizz Beatz, which gives the project more of a hip-hop edge, Keys makes many affecting political statements.
18. Anderson .Paak – Malibu

The only artist to appear on this countdown twice, the funk mastermind who was introduced to us on Dr. Dre's Compton album explodes into the public eye. The genre-spanning debut effort is kept afloat throughout by .Paak's confident presence and infusion of funk and gospel sensibilities into all that he does.
17. Ariana Grande – Dangerous Woman

The technically outstanding pop singer harnesses her own creative direction for the first time and presents a blend of innovative pop hits and returns to the old-school R&B form she showcased on her debut album. No longer is her voice buried in overproduction, and her personality shines through on the character-driven work.
16. Lindsey Stirling – Brave Enough

The EDM violinist who became popular through YouTube is now a fully established force in the music industry. Bringing on a wealth of guests from different musical worlds, she somehow ties it all together with her unique style of violin playing and pounding electronic beats.
15. Vic Mensa – There's Alot Going On

The brief, personal and politically charged EP sees often misguided rapper Vic Mensa return to form, offering his energetic and passionate take on issues like police brutality and the Flint water crisis before explaining his defeat of personal problems with drug addiction and suicidal thoughts. Welcome back.
14. Childish Gambino – Awaken, My Love
Donald Glover takes his creativity to another level as he presents one of the biggest stylistic shifts I've ever seen. The project is atmospheric and beautiful, Gambino injecting his hip-hop sensibilities into soul and funk music, creating songs that mean something for the first time and displaying his impressive singing voice.
13. Lapsley – Long Way Home

The complete grasp of artistry Lapsley has harnessed at the young age of 20 is incredible. The singer, DJ and producer combines all her talents in her debut album that sees her full and soulful Adele-style vocals accompany trippy and atmospheric production.
12. Kendrick Lamar – Untitled Unmastered

This collection of B-sides that didn't make the cut on masterpiece To Pimp A Butterfly is  still better than almost all the rap releases this year. Lamar's creativity and technical skill are through the roof, and listening to him is always a pleasure.
11. Jamila Woods – HEAVN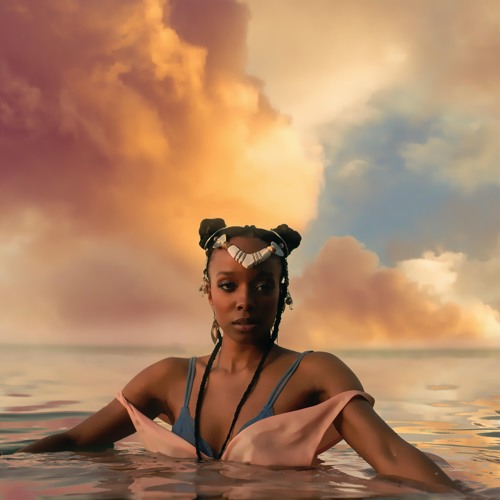 Woods' debut album is a statement, and not necessarily a bold one – which serves as its underlying strength. The R&B vocalist adopts a stance of hope for the future and embraces her own identity on the project, creating some breezy and fun R&B numbers that answer the anger with positivity.
10. NxWorries – Yes Lawd!

This collaboration between Anderson .Paak and soul-influenced hip-hop producer Knxwledge gives the more old-school funk side of .Paak the correct instrumental landscape to shine. A large number of shorter tracks make the album feel like a joyful exploration and homage to an era of music.
9. Carly Rae Jepsen – E-MO-TION: Side B
Another collection of B-Sides from a spectacular album, Carly Rae Jepsen continues her pop music renaissance with the best writers and producers in the business (Dev Hynes, Ariel Rechtshaid, Greg Kurstin) on her side. Side B continues the all-out sugar rush of its parent album and contains some simple but deceptively smart songwriting.
8. Solange – A Seat At The Table

A more soft-spoken and understated component to her sister's bombastic artistic statement Lemonade, Solange's message rings true in the same way. Over hip-hop influenced beats, her observations of the state of the world are communicated through breathy and beautiful harmonized vocals.
7. Francis & The Lights – Farewell, Starlite!

One of the biggest creative statements I've seen since Kanye West's 2013 album Yeezus, Francis uses his Prismizer vocal manipulation program to create an entirely new sound. His distorted, harmonic and ambient vocal style is brief, happy and upbeat, and ties together conceptually in the story of the rise and fall of a relationship. Francis is here to stay.
6. Chance the Rapper – Coloring Book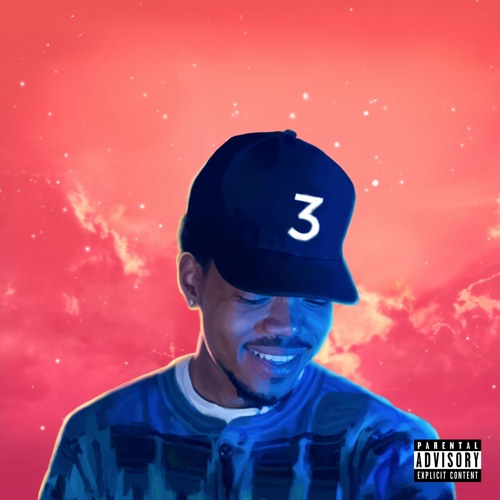 Chance The Rapper is quickly becoming one of the world's greatest creative forces. Finally breaking through to widespread public consciousness, his brand of positivity and gospel-influenced hip-hop and R&B music creates an incredibly endearing album. Chance delivers track after track of fun party tracks like "No Problem" and profound messages of perseverance like "Same Drugs".
5. Kanye West – The Life of Pablo

Kanye's "living breathing changing creative expression", an album that he continued to update and perfect months after its release, is just another way that the most forward-thinking mind in the music industry continued to prove his excellence. While not perfect in the way a My Beautiful Dark Twisted Fantasy may be, The Life of Pablo finds beauty in the chaos.
4. Broods – Conscious

New Zealand-born indie pop brother-sister duo Broods teams up with Grammy-winning producer Joel Little to deliver the best pop album of the year. Consisting of clean-cut and punchy rhythms and anthemic choruses, Georgia Nott's powerful vocals lend a pulsing energy to the entire project. Very cohesive in sound, Broods have found a melodic synthpop formula that works perfectly for them.
3. Bruno Mars – 24k Magic

This is what an artist relishing in the fact that he is at the top of his game sounds like. The boisterous and extravagant persona that came across on "Uptown Funk!" continues here, as Mars takes us through a tour of the popular sounds of 80s and 90s funk R&B, showing his mastery of the material and having a lot of fun in the process. There are so many things to love here you almost forget that he's by far the best male singer to grace the radio waves.
2. Beyonce – Lemonade

Beyonce is on another planet. After surprise-dropping a visual album in 2014, she took it one step further with the accompanying  Lemonade musical film, one of the greatest shows of artistry and creativity I've ever seen. The messages regarding the state of the world through the lens of infidelities in her marriage presented through poetry in the film carry through to her music, which spans genres and features some unexpected high-profile collaborations. Of course, Beyonce is still the star of the show – what else did you expect? Her vocals are still mindblowing, and they span 12 individual songs that each encapsulate an emotion annotated in the film perfectly.
1. Frank Ocean – Blonde

After a wait so agonizing it became an Internet joke, Ocean's release of this sprawling and interconnected work reveals it was definitely worth it. An incredible number of genius artists join forces on this project – Kendrick Lamar, Beyonce, Pharrell, Kanye, James Blake, Rick Rubin… the list goes on – and the resulting music is immaculate. The majority of the album is set over minimalistic production involving acoustic guitars and synth piano, giving Frank's dynamic and outstanding voice complete control. But while this minimalism occurs, the songs shift and change, both within themselves and in transitions to the next – sometimes incredibly jarringly and sometimes so smoothly you don't realize the song has changed. The album was clearly ordered deliberately despite its chaos, themes presenting themselves at different areas of the album. Soon enough, the chaos begins to make sense. This is the most complete, thought-out and well-executed release since To Pimp a Butterfly, and I'll let producer and frequent collaborator Malay close it out: "Art cannot be rushed. It's about making sure the perfect aesthetic for the situation has been reached, to do that, takes constant tweaking, trial and error". Take all the time you need, Frank.
And so concludes BensBeat list week 2016. It's been a spectacular musical year, and I'm excited to see what 2017 brings us.