Despite the quality of the year itself, 2016 has been one of the best years of music I've ever seen. The next two posts are going to be dedicated to counting down the best of the best, starting with the Top 50 songs of the year. I'm aware that Run The Jewels just dropped an album, and while they won't appear on these lists, I'll have a review up for the first post of the new year. Without further ado:
Honourable Mentions:
Banks – Mother Earth
Calvin Harris – This Is What You Came For (Ft. Rihanna)
Carly Rae Jepsen – Roses
The Chainsmokers – Roses (Ft. Rozes)
Danny Brown – Ain't It Funny
Lapsley – Hurt Me
Logic – Super Mario World
MAGIC! – Red Dress
Sia – Reaper
Tegan and Sara – Faint of Heart
50. Vic Mensa – Danger

On an EP full of politically-charged rap tracks, this more standard fare stands out due to Mensa's passionate delivery.
49. Lindsey Stirling – Those Days (Ft. Dan + Shay)

Violinist Stirling's blending of genres on her fantastic Brave Enough takes another surprisingly successful turn when she offers a guest spot to a country duo.
48. Solange – Borderline (An Ode To Self Care) [ft. Q-Tip]

Solange's soft-spoken contrast to her sister is enhanced by old-school hip-hop production from A Tribe Called Quest's Q-Tip and a message of perseverance.
47. JoJo – Mad Love

The title track of former child star JoJo's return to the music industry after contract disputes features a doo-wop sound and effortless vocals.
46. D.R.A.M. – Broccoli (ft. Lil Yachty)

This was a huge hit for a reason – is there anything more addicting than that looping piano instrumental leading into the huge beat drop?
45. Skylar Grey – Come Up For Air

Grey teams up once again with frequent collaborator Eminem, who earns a rare production credit for this striking ballad.
44. The Weeknd – Starboy (Ft. Daft Punk)

Not the first collaboration between Abel and the robots on this countdown, we've all heard this song hundreds of times by now and still want to sing along.
43. NAO – Feels Like (Perfume)

The final track on rising R&B singer NAO's debut album utilizes her very unique voice to its maximum sensual potential.
42. John Legend – Darkness and Light (ft. Brittany Howard)

The veteran soul singer unleashes a surprising collaboration with Alabama Shakes frontwoman Brittany Howard and her production team for a powerful duet.
41. Rae Sremmurd – Black Beatles (ft. Gucci Mane)

Who would have ever thought these two artists would have a #1 hit single in 2016? In the wake of the election, Black Beatles is the song we needed.
40. Kanye West – Real Friends (ft. Ty Dolla $ign)

The first song we ever heard from The Life of Pablo as a promotional single, the slow and reflective track has Kanye posing the relatable question: "How many of us are real friends"?
39. Bastille – Send Them Off!

The most energetic track from Wild World, Send Them Off! continues the band's always impressive ability to write a huge chorus, complete with references to Othello and The Exorcist.
38. Fifth Harmony – Work From Home
(ft. Ty Dolla $ign)

Although Camila Cabello has since left the band, we still have the earworm of the year to remember her by. This song will never get old.
37. Beyonce – Daddy Lessons

Beyonce has always been a risk-taker, but nobody expected her to pull off a country song so well. By the time the horn section breakdown comes in, we're all convinced.
36. Childish Gambino – Me and Your Mama

The sprawling 6-minute intro to the experimental Awaken, My Love, the song begins with a peaceful choir loop before exploding into Gambino's anguished cries for love.
35. Flume – Never Be Like You (ft. Kai)

While the instrumental tracks on Skin were often clunky, Flume's first introduction to the radio waves brought his innovative future bass sound to wider attention.
34. Broods – Are You Home?

The razor-sharp rhythm and harmonies from vocalist Georgia Nott over her brother's catchy instrumental contribute to a standout from one of the year's best pop albums.
33. Frank Ocean – Pink + White (ft. Beyonce)

What did you think would happen if you put Frank Ocean, Beyonce and Pharrell Williams in a room together? The bouncy string instrumental and Frank's soaring vocals shine.
32. DJ Shadow – Nobody Speak (ft. Run The Jewels)

The veteran DJ's return featured a collaboration with the abrasive and unapologetic rap duo that saw El-P punching bears and Killer Mike robbing Peanuts characters.
31. A Tribe Called Quest – Black Spasmodic

The best track on ATCQ's long-awaited comeback album features an island-style instrumental and a standout verse from the late Phife Dawg.
30. Chance The Rapper – Same Drugs

"Same drugs is not about drugs", Chance tweeted one day. The subtly beautiful melody sees Chance stretch a Peter Pan reference into a plea to stay positive after losing childlike innocence.
29. Kanye West – Famous (ft. Rihanna)

You know it had to be on here. Despite Kanye's now most-infamous line that reignited his feud with Taylor Swift, you can't deny how great that flip of reggae classic "Bam Bam" to close out the track is.
28. Bruno Mars – Too Good To Say Goodbye

Mars' vocals are at their absolute best on the closing track to his brief 24k Magic album. The track has apparently been around since his first album, and he finally perfected it.
27. Mac Miller – Dang! (ft. Anderson .Paak)

The collaboration with newfound funk sensation .Paak sees Mac Miller abandon his goofy frat-rap past for a complex horn-laced instrumental and passionate delivery.
26. DJ Khaled – For Free (ft. Drake)

A collaboration with OVO producers and essentially a Drake song that Khaled got to put his name on, it's the best track to come out of their dancehall obsession.
25. Drake – Feel No Ways

Here he is again, but this time on a beat by none other than Mr. Kanye West that sounds like a leftover from Graduation. Sometimes Drake's charm is more than enough.
24. Lapsley – Operator (He Doesn't Call Me)

Masterfully flipping a sample of The Manhattan Transfer's "Operator", the 20-year old singer and producer sounds like a mini-Adele lamenting her long distance relationship.
23. Lady Gaga – Million Reasons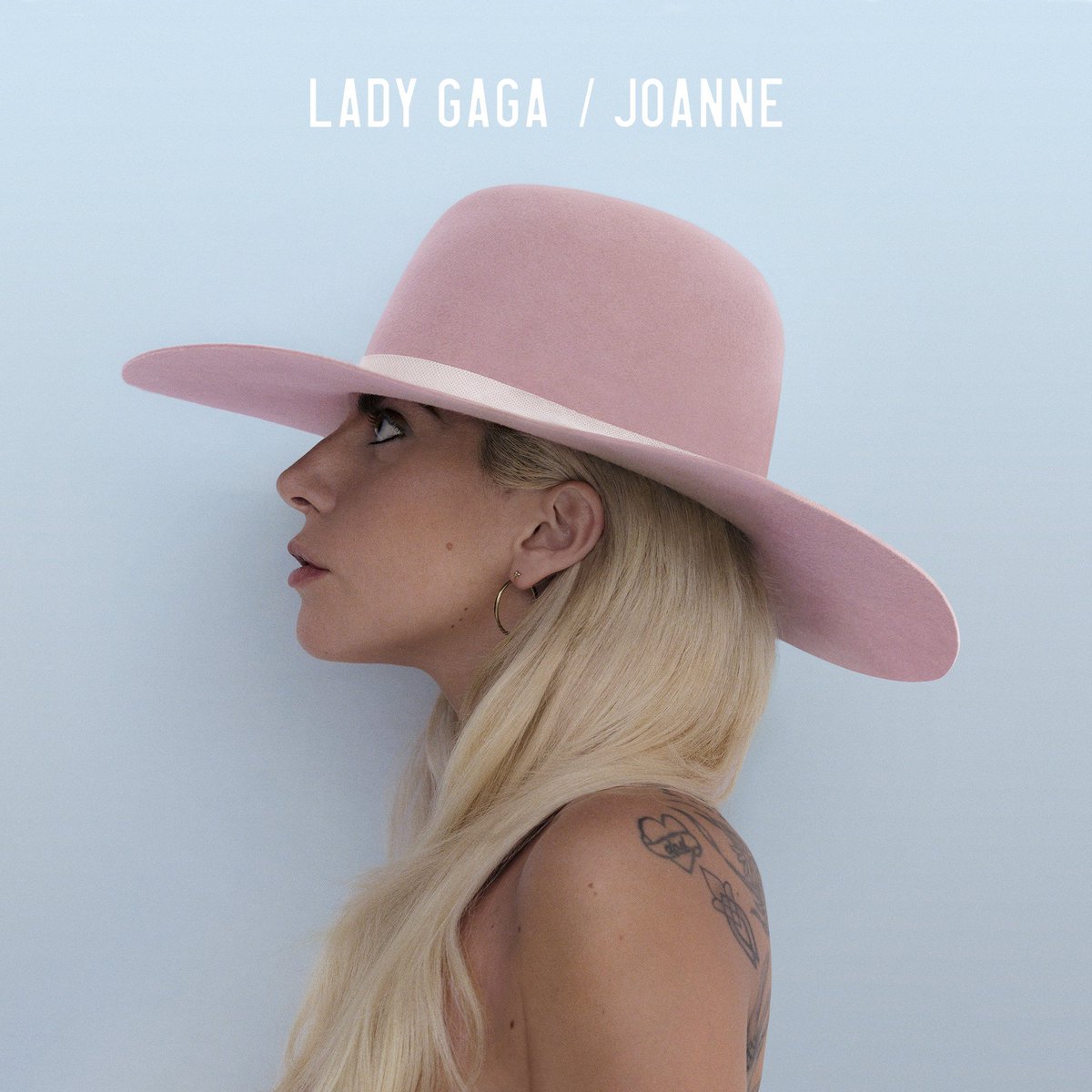 The powerful acoustic ballad shows that despite some frequent uncertainties in direction, Gaga still has the raw talent to knock it out of the park.
22. Beyonce – Don't Hurt Yourself (ft. Jack White)

Beyonce is out for blood on this collaboration with rock musician White, seeking vengeance on her unfaithful husband over a surprisingly heavy instrumental.
21. Ariana Grande – Into You

The best single yet from one of the industry's best technical singers. From the soaring chorus to her innovative vocoder use as the track closes out, it should have been a much bigger hit.
20. Fifth Harmony – Write On Me

Over a tropical house beat from rising EDM star Kygo, the group displays the individual talents of their members in a more R&B-influenced track.
19. Carly Rae Jepsen – Higher

Even Carly Rae's B-sides are in the running to be called the best pop song of the year. The producers and writers she has on her side are the industry's best and this one will get stuck in your head for weeks.
18. Frank Ocean – Solo

Ocean is completely emotionally vulnerable once again on this track, examining various aspects of what it means to be alone before unleashing an impressive string of vocal runs in the chorus.
17. Kendrick Lamar – Untitled 02

What was it about B-sides this year? This leftover from my favorite album of all time had people quoting "Get Top on the phooone!" all over the internet. The last verse is a technical clinic.
16. D.R.A.M. – Cash Machine

Just watch the video and try not to smile. It's hard to not love this guy, who acts like a complete goofball over a Ray Charles piano loop. Fun fact: he made the cash machine sound effect with his own voice!
15. NxWorries – Scared Money

This collaborative project between Anderson .Paak and soulful producer Knxwledge was a great idea, and their styles interact perfectly on this track that sounds like an updated version
of The Hustle.
14. Alicia Keys – Work On It

Another great Pharrell Williams beat, Alicia Keys proves she's got one of the best voices in the world with her impressive delivery and thoughts on working through marital difficulties.
13. Solange – Cranes In The Sky

The most impressive culmination of Solange's artistic statement on the racial climate of America, her beautiful breathy vocals detailing the ways she tried to forget about the inescapable discrimination.
12. Jamila Woods – Holy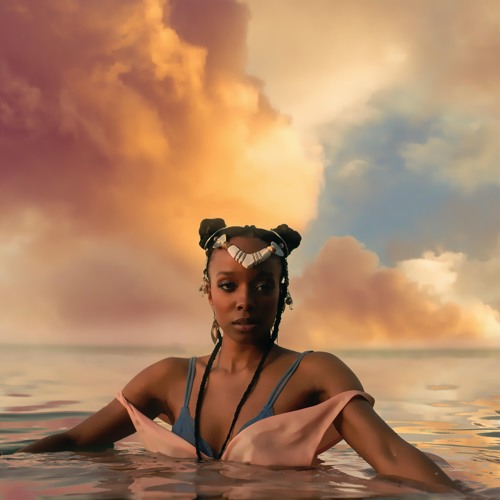 From another very politically charged album, Chicago artist Woods teams up with The Social Experiment's Peter Cottontale and finds the escape Solange couldn't in religion.
11. Rihanna – Love On the Brain

I never saw this one coming. As soon as she stepped out onto the Billboard Music Awards stage and performed this song I was instantly reminded how much talent our biggest pop star really has.
10. Travis Scott – Pick Up The Phone (ft. Young Thug and Quavo)

Frequently inconsistent artist Scott still manages to give us one of the most fun songs of the year, featuring a watery steel drum instrumental and endlessly quotable verses. "It's lit!"
9. The Weeknd – I Feel It Coming (ft. Daft Punk)

The instrumental here is classic Daft Punk, as The Weeknd channels the spirit of Off The Wall-era Michael Jackson to bring us one of the best pop songs in recent memory.
8. Broods – Freak of Nature
(ft. Tove Lo)

The incredibly affecting duet between Georgia Nott and Swedish alt-pop artist Tove Lo tackles personal struggles with mental illness as their soaring vocals rebound off each other effortlessly.
7. Bruno Mars – Versace On The Floor

In an album full of throwbacks to previous sounds, this 90s R&B track stands out. Bruno still describes it best: "Slow-dancing at the Valentine's Day banquet with the girl you have a crush on, and the DJ spins 'Before I Let You Go,' by Blackstreet. And the s**t is magical, and you think about it for the next eight months."
6. Beyonce – All Night

The calm after the storm in the Lemonade narrative, Beyonce forgives her husband and continues on. The bouncy rhythm of the chorus and the sample of the horns from OutKast's "Spottieottiedopaliscious" sell this song.
5. Childish Gambino – Redbone

Who knew Gambino had this in him? The best product of this complete musical U-turn, his falsetto vocals over a Prince-esque classy funk instrumental still give me chills. The moment he yells "STAY WOKE" is the best musical second of the year.
4. Chance the Rapper – No Problem (ft. 2 Chainz and Lil Wayne)

I don't think I played any song more than this one this year. Chance's lighthearted threat to major labels is simply a party from front to back. The craziest part is that the gospel choir in the instrumental isn't a sample – that was done live!
3. Frank Ocean – Self Control

Like three mini-songs in one that flow into each other perfectly. Once again, Frank is lonely. "Keep a place for me", he sings. "I'll sleep between y'all, it's nothing". By the time the outro comes on and Frank's increasingly layered vocals start lamenting about that other guy, it almost brings a tear to your eye.
2. Kanye West – Ultralight Beam (ft. The-Dream, Kelly Price, Kirk Franklin and Chance The Rapper)

There's something new to discover to love about this song every time you hear it. First of all, Kanye is barely on it, offering some words praying for peace before letting his collaborators continue the prayer. And between Chance's incredible verse, Kelly Price's apparently one-take vocal showcase communicating with God, and preacher Kirk Franklin's sermon at the end, Kanye's message rings clear. The deafening gospel choir closes out the track with the echoes of their words: Faith. More. Safe. War. It might be West's best work yet.
1. Francis & The Lights – Friends (ft. Bon Iver)

This is what happens when a handful of my favorite musicians in the world get together. Backing up
Francis' innovative vocal stylings with his Prismizer program is production from Kanye West, DJ Cashmere Cat, pop wizard Benny Blanco, Ariel Rechtshaid (Carly Rae Jepsen, HAIM) and Vampire Weekend member Rostam Batmanglij. Francis and guest Bon Iver's harmonies layer on top of each other with incredible complexity as they sing about the hope to remain friends after a relationship comes to an end. It inspired Chance the Rapper's "Summer Friends", many great artists have named it their song of the year, and it just so happens to be mine too.
And there we have it. This Wednesday, my top 25 albums of 2016 will be posted!