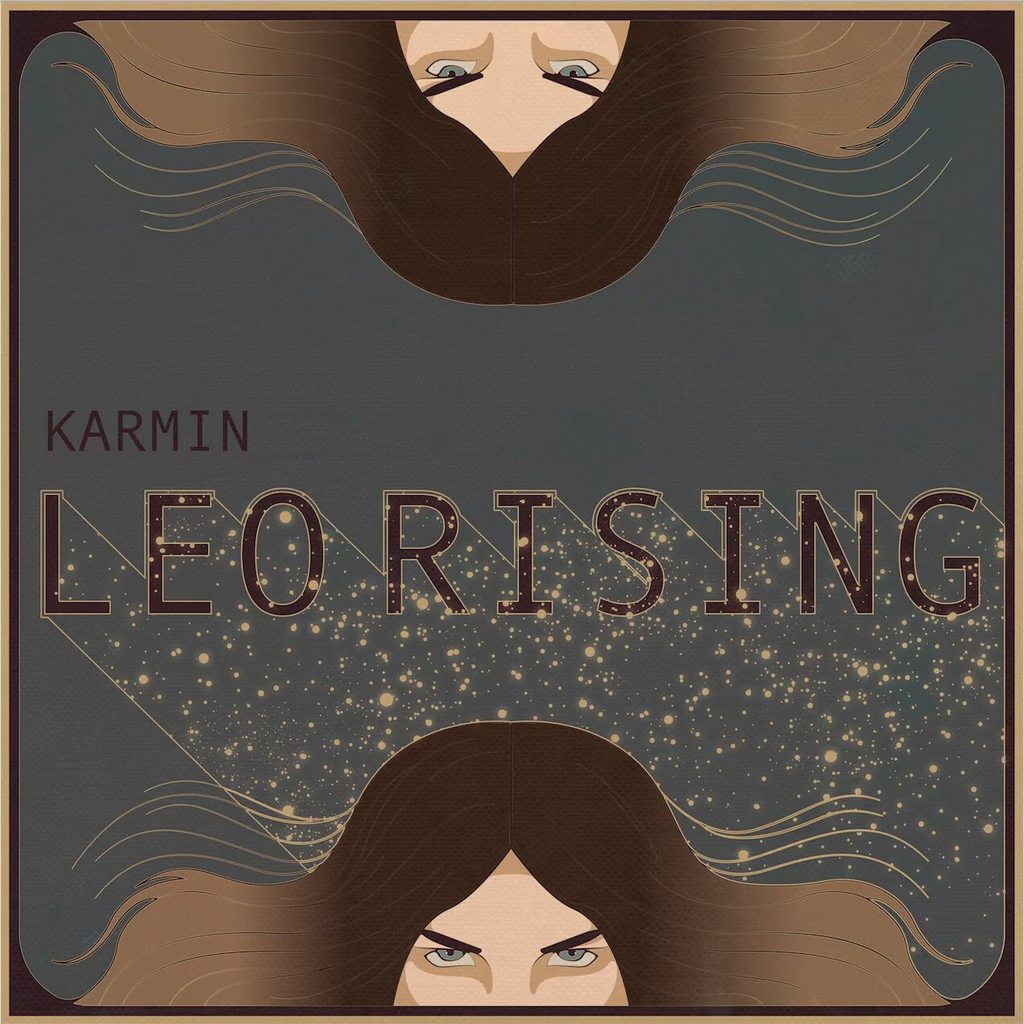 Karmin's third studio album is independently released after being dropped from their record label in the wake of disappointing studio effort Pulses. While this new album does unfortunately stick with the same pop-leaning and derivative sound, falling out of alignment with the creatively produced rap covers and great harmonies which characterized their rapid start on YouTube, there are a few diamonds in the rough that elevate it above their previous effort.
One thing that is immediately noticeable on this project is the lack of two of the things which initially made Karmin so great: vocalist Amy Heidemann's prolific talent for rapping, and harmonies and solos from her husband Nick Noonan who provides the instrumentation. Nick's voice is just as good, although he lacks the image of the charismatic Amy. It isn't that Amy's voice isn't enjoyable to listen to – when she uses it effectively at least, her upper register can tend to get grating when it is overused, the chorus of single "Didn't Know You" comes to mind — but what made Karmin special is missing.
The song "Sugar", which has been released for over a year already, even adds a subpar melody in place of lyrics that were rapped in the original version, though the rest of the song is as good as it ever was. "Save Me Now" is the only other song where Amy raps, and it is one of the album's best. When the dark and grimy beat dropped for the first time, I silently prayed that Amy would start rapping and my prayers were answered. Additionally, one of my favourite Karmin songs, 2012's "Coming Up Strong", features Nick while Amy only provides harmonies in the chorus. Hearing more of his softer tone to balance out Amy's theatricality is always nice.
What I do know, however, is that Karmin are two extremely talented individuals, and some of this still shines through on a handful of Leo Rising's songs. Nick's musicianship and ability to create unique and engaging instrumentals on the piano and guitar is displayed prominently on the album's best songs. When it all comes together with Amy's vocal to create something outside of the remainder of the album's paint-by-numbers approach, I am reminded of the old Karmin who sat playing their keyboard in front of a video camera.
A song like "Blame It On My Heart", for example, incorporates a catchy bassline and pounding and echoed drums before dropping into the album's best chorus featuring Amy's jazzy harmonies with herself. The faster tempo and funk-influenced sound alone differentiate the song from the rest of the album and makes it stand out as a highlight. Other impressive moments usually feature Nick's outstanding instrumentation, such as the beautiful guitar ballad "Along The Road" and the ragtime piano rendition of the chorus of "Easy Money" which closes out the track and highlights how great the melody we just heard really was. I likely would have appreciated the song much less without it.
The problem with the majority of these songs is that they are simply too boring. Amy's voice alone is not interesting enough to carry pop songs that are this generic. It seems to be a problem discovering the identity of the band after being signed and dropped, as there are still flashes of the creativity and musicality that they displayed in their YouTube videos and earlier work.
The middle section of the album sags considerably: some songs start promisingly such as "No Suitcase", which contains a beautiful minor-scale melody in its verses before an obnoxious four-on-the-floor beat kicks in and Amy's voice borders on shouting during a simple chorus. Seeing as the songs are almost exclusively written and produced by the duo, having an underwhelming song that goes nowhere such as "Everything" in the same collection as other excellent tracks here just shows lazy writing.
While the transition to releasing music independently may have restored the creative freedom that Karmin thrived upon before, they are not taking full advantage of it. They display that the talent and the creativity are both still there, but need to escape the pop mindset that was surely hammered home when they were signed to the label and rediscover their identity. This hopefully will include the return of Amy's raps and the husband and wife harmonies. Their biggest hit, "Brokenhearted", blew up before they were signed. Independent creative and commercial success has proven to be and still is very possible for the duo and their career moving forward after this transition period will be interesting to watch.
Favourite Tracks: Along The Road, Easy Money, Blame It On My Heart, Save Me Now
Least Favourite Track: I Got You
Score: 5/10