Coming off one of the strongest pop albums of the decade, Carly Rae Jepsen and her contingent of masterful writers and producers celebrate the 1 year anniversary of breakthrough album E-MO-TION with a collection of B-Sides. These do their part to continue the all-out sugar rush that the parent album started. Each one of these songs could be switched with another on the finalized tracklist and the album would remain just as good as it already is. In a similar scenario to what we saw with Kendrick Lamar's release of Untitled Unmastered earlier this year, even Jepsen's throwaway songs are better than her competitors' greatest work.
While many pop stars are currently attempting to recreate this 80s-influenced sound, it often falls flat because the writing is not as strong as it needs to be. Jepsen's music makes it seem like the construction of a bubblegum pop song is some kind of a complex rocket science which takes a special kind of individual to perfect. When inundated with today's biggest pop hits, you begin to forget that there is absolutely a right way to create a perfect pop song – and it is this. These lyrics may be simple, but they are deceptively smart, encompassing something like the ecstatic feelings of love in a single sentence. This is then wrapped up in a catchier earworm than you'll hear on any radio station. Jepsen's playful voice, toned town to a seductive near-whisper or extremely powerful when the scenario calls for it, fits the aesthetic perfectly.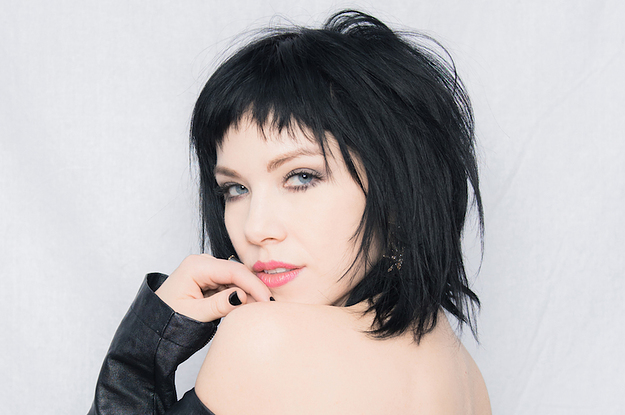 Jepsen really is the greatest pure pop star of our generation, and her cult following grows deservedly stronger each day. Jepsen reportedly narrowed down a shortlist of 40 songs to what became the final version of E-MO-TION, and if the songs that were cut were all this strong, it must have been an agonizing process.
While some new faces do appear on this project, such as lesser-known producers Kyle Shearer, TMS and Nick Ruth, the names of critical darling musicians still appear beside the project's best songs. Max Martin associate Rami Yacoub provided both the bouncy beat and the lyrics of opener "First Time", which tactically hides gut-wrenchingly sad lines about breakups hidden in what might be the most fun song of 2016.
I have played these songs countless times since this album came out – how could you not, when the music is this refreshing and exhilarating – and never realized the implications of what is the main line in the song's chorus, "Every time my heart breaks/It feels like the first time" until it came time to write an in-depth review because it sounds like such sugary sweet pop bliss. Greg Kurstin, who recreated the 80s almost as well on Tegan and Sara's recent "Love You To Death" did similar double duty on "Higher", while Dev Hynes, who produced E-MO-TION's best song "All That", appears as a writer on "Body Language".
Jepsen with all-star producers Dev Hynes and Ariel Rechtshaid on SNL
Sonically, the majority of the album follows its source material, as breezy synths inject the songs with energy, and an abundance of funk bassline which captures the period of 80s dance music at its height. "Store" in particular proves to be a great example of two of the things Jepsen excels at, although the transition between the two on the song one of the only things that isn't flawless about these 8 songs. The pre-chorus acts like an upbeat power-pop ballad, complete with spectacular harmonies, before plunging into an all-out singalong chorus punctuated by short synth stabs resembling a horn section. The song transitions here to a different aspect of what made the greatest 80s pop music so great. It also helps that the song's concept is hilarious, as Jepsen makes up for her inability to execute a breakup smoothly by misdirecting her lover with the age-old line: "I'm just going to the store".
Much of what makes Jepsen's music since shedding her "Call Me Maybe" image and emerging as a powerhouse in the indie scene so fantastic has both already been written, and yet can tend to be somewhat indescribable. It boils down to a very simple concept: Jepsen's music, on both parts of the E-MO-TION project, makes me feel good, possibly better than any artist can. And that is a very special quality to possess.
Favourite Tracks: Higher, Roses, Body Language, The One
Least Favourite Track: Fever
Score: 9/10