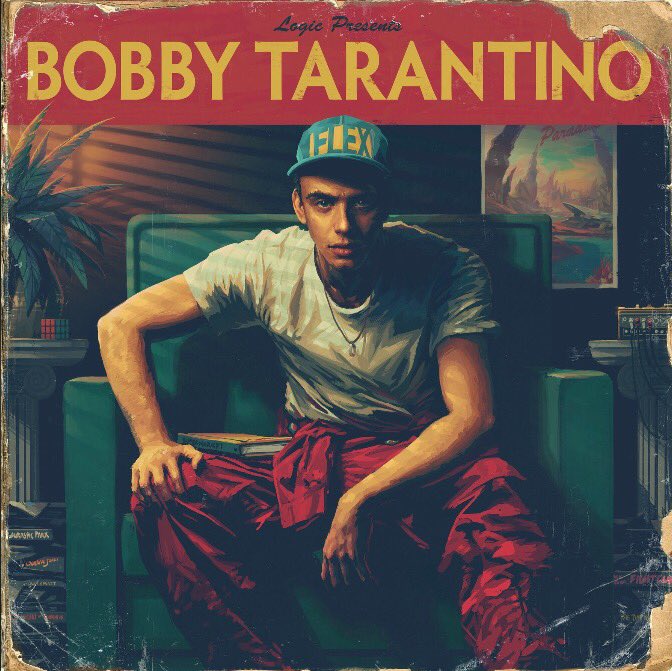 Rapper Logic releases a shorter project for the summer ahead of his forthcoming third studio album, set for release later this year, and continues his breakneck pace of releasing music. Being a mixtape, the project ultimately does not live up to a fully realized concept album like The Incredible True Story, but it is still an excellent showcase for Logic to demonstrate his skills over some rather impressive beats from close friend and frequent collaborator 6ix. As he has been mainly criticized for in the past, the songs here remain slightly derivative of contemporaries Kanye West, Kendrick Lamar and Drake, though with this mixtape and the previous album considered, we are definitely moving in a positive direction.
The tape opens on a very strong note with previously released single "Flexicution", as Logic speeds up his flow to match the feverish and hard-hitting beat, and throws in his typical brand of intelligent braggadocio which has been known to excite and energize the listener. As far as the scope of currently popular rappers go, Logic's technical skill is quite unmatched as he double and triple-times his flow to deftly navigate through the beats. The speed at which he frequently raps is quite impressive given that his words remain crystal clear. While most faster-paced rappers rarely have the lyrical content to back it up, Logic does in spades. The project is full of clever lines, and while he can tend to fall into a system of set-ups and punchlines, the punchlines are often good enough that we don't care.
Perhaps one of the biggest reasons many believe Logic to be unoriginal is the fact that he explicitly references his influences almost too often. On a project with 8 full tracks, he finds a way to bring up Kanye West by name on 3 of them. He adroitly adopts Kendrick's style of laid-back and conversational flows on closing track "Deeper Than Money". The chorus of "Wrist" has Logic declaring that he goes "hard in the paint" and has been "flicking that wrist" – two popular rap songs.
If the lyrics are still a reflection of his peers, his creative direction is certainly cutting a path of its own – especially the way he speaks about his forthcoming third album, saying it is another concept album which he compares to Kanye's third, Graduation. Logic takes risks on this project, even if they don't all work. We haven't heard autotune use from him before, as he employs on the chorus of "The Jam", and while I probably would have preferred he hadn't (his voice is honestly pretty good!), it is still interesting.
The instrumentals, too, sound less like they could be throwaways from the popular rap album of the time. Most are large and in your face, matching Logic's excitable cadence. "Wrist" certainly stands out in this area, containing a beat primarily made up of deafening operatic choir vocals which raise the intimidation factor of the song – a perfect track for featured artist Pusha T's trademark snarl. And even when the beat isn't as strong on tracks like "44 Bars", Logic comes through with the introspective lyricism. A recurring problem he has, however, is his repetitive material. When he delves into the more introspective territory on "Slave" and "Slave II", they are topics we've heard him talk about before. At this point, I already know exactly what Logic thinks about his mixed race upbringing and what it means for his position in the rap game and do not need to hear it again.
 "Wrist" collaborators Logic and Pusha T
Logic is one of us. He still comes across as a normal, everyday rap fan that broke away from the pack and made it to the big leagues, and this is not necessarily a bad thing at all. On hilarious skit "A Word From Our Sponsor", a fan calls Logic and is greeted by a hold message of a man excitedly listing Logic's many achievements, including  his sales numbers, his rapid pace of releasing projects, his message of peace and positivity, and the many platforms he uses to connect with his fans, rhetorically asking "What rapper does that?!" And truly what other rapper would make a song over the beat of a Super Mario soundtrack while proclaiming Uncharted 4 and Jurassic Park "lit" in the background? There are still some kinks to work out, but Logic is carving out his own identity.
Favourite Tracks: Flexicution, Super Mario World, Wrist
Least Favourite Track: Slave
Score: 7/10